My Hobby


I spend my free time using my HF VHF and UHF radios. I am a radio amateur the last 5 years and I have meet a lot of friends all over the world. I am a member of Radio Amateur Association of Dodecanese SV5RDS and the system operator of the local packet BBS SV5RDS-1. If you are an amateur you can contact with the local TCP/IP gate SV5RDS-7 using telnet at 44.154.114.1 or to get more information about this nice hobby using the links at my page.
If you ever make a trip at any of the 12 islands, you may talk to the Dodecanesian amateurs using R2 voice repeater (145050 rx - 145650 tx) subtone 77 or to Athens, capital of Greece, at 431000 , 88.5 subtone. The frequencies for ax25 are 144675 and 144625
It will be our pleasure if you visit the office of Radio Amateur Association of Dodecanese every Sunday evening . This nice office is near of Acropolis of Rhodes at Monte Smith area.
The post office address is:
Radio Amateur Association of Dodecanese
Pobox 329
85100 GR
Rhodes Greece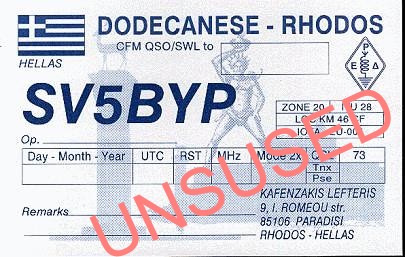 MY QSL CARD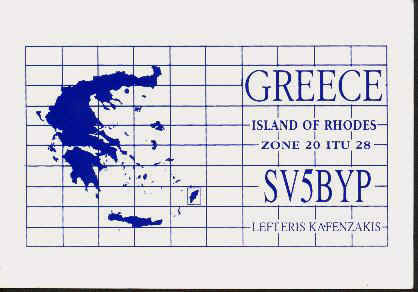 MY old QSL CARD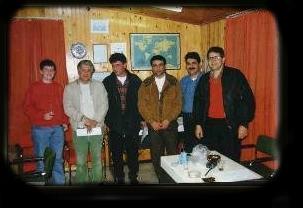 An amateur from Holland SV5DDS SV5DDT SV5BYP SV5AZK SV5RW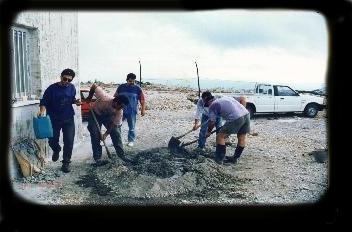 SV5DDT SV5BYP SV5AZK SV5AZP SV5DDT
September 1997 at Profitis Ilias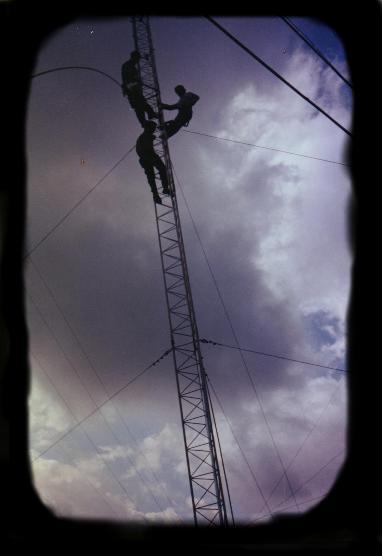 SV5DZW SV5AZP SV5BYP
September 1997 The tower for local repeater R2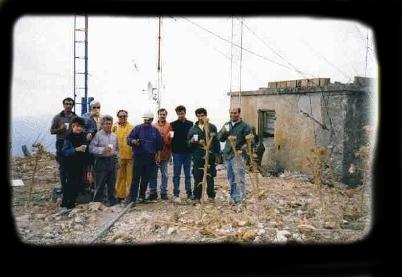 SV5BYP SV5DDV SV5ADL SV5FD SV5AZK SV5AZP SV5BYR SV5DZW KA4PMS/SV5
The local repeater is ready. Time for a drink!

sv5byp@yahoo.com
Sign at my guest book